Details

Category: Products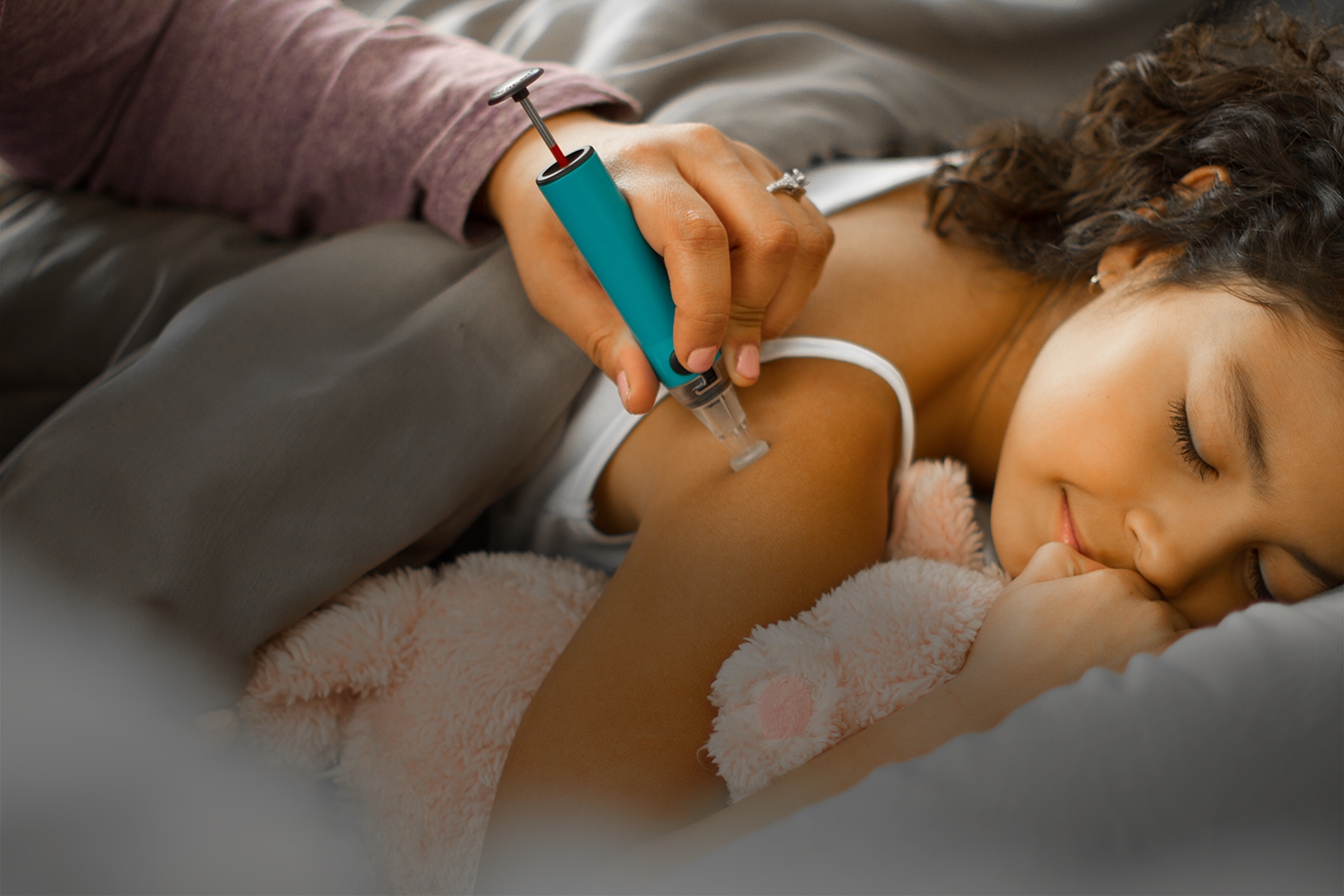 Genteel - The gentle lancing device for people and for pets.
Painlessly draw blood from anywhere on the body including your: chest, upper arms, thighs, fingertips, calves, shoulder, stomach, hips, forearms, palms, above the knees and toes.
This can be used to also painlessly draw blood from anywhere on your dog or cat including their: inner ear, upperlip, elbow calluses, pad pads, near the nail and the base of their tail.
Using vacuum technology, the genteel reliably draws blood from anywhere on the body with no discomfort. The lancet stops before hitting pain nerves.
Details

Category: Products

PartoSure™
The PartoSure Test is a rapid, non-invasive strip test for the detection of placental alpha microglobulin-1 (PAMG-1) in patients presenting with signs and symptoms of preterm labour.
PartoSure's unique features include:
High Positive (PPV) and Negative Predictive Value (NPV)
Usable shortly after vaginal exam
Speculum examination optional
Results in 5 minutes or less
No special equipment or training needed
Wide gestational age range from 20 to 37 weeks
The European Association of Perinatal Medicine published its updated Preterm Labor and Birth Management Guidelines in 2017, and the PartoSure test's placental alpha-microglobulin-1 (PAMG-1) was identified as the biomarker test with the highest combination of negative predictive value (NPV) and positive predictive value (PPV) to be used in women with equivocal cervical length measurements between 15 and 30 mm.
As few as 3% of pregnant women experiencing with signs and symptoms of preterm labour actually progress to delivering within the seven ensuing days. Discharging patients home creates the risk of a potentially avoidable adverse outcome, yet prophylactically admitting them for observation incurs considerable costs to the healthcare system and disruptions to the mother and family's life. The more reliable PartoSure™ positive biomarker test results leads to a reduction in unnecessary hospitalizations, avoidable treatments, and preventable use of hospital resources.
Details

Category: Products
The GlucoTrack® DF-F Glucose Monitor is distributed in by our diabetes division. 
The GlucoTrack is a Truly Non-Invasive Technology Glucose Monitor for monitoring your glucose levels without finger-pricking and without piercing your skin. The GlucoTrack® DF-F includes a Main Unit with a big color touch screen with large digits, audible results and a Personal Ear Clip, which is clipped to the earlobe and contains sensors to measure glucose levels in the tissue.
Pain-free, blood-free, needle free. No finger sticks, no skin irritations
No more hand-washing required. GlucoTrack® eliminates one of the biggest sources of error of the invasive blood glucose monitoring
Unlimited testing. GlucoTrack® provides unlimited glucose results to test as often as needed, whenever needed
For further information please refer to product websites www.glucotrack.com.au and www.glucotrack.co.nz 
Subcategories