Details

Category: DR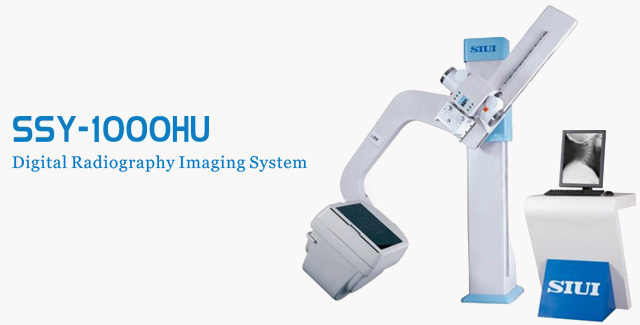 SSY-1000HU System Composition
Components
Specifications and description

High Frequency Generator     

Output tube voltage: 40kV-150kV
Output tube current 10mA-640mA
Exposure time: 0.03mAs~500mAs

X-Ray Tube

Large focus: 2.0mm
Small focus: 0.6mm
Anode speed
2800 r/min
Thermal capacity: 930 KJ

X-Ray Digital Detector

43cm x 43cm large field of view CCD, 4096×4096 pixel matrix, Spatial resolution 4.6lp/mm
High resolution, semiconductor refrigeration and long life performance

Multi-functional UC Frame

Touch screen to control intelligent Multi-functional electronic UC arm
One button switch from standing to lying position
Ergonomic and intelligent design, easy and convenient.
Angle-free remote control function within 20 meters
Height range: 430 ~1640mm, Rotation Angle: 130 degrees ~ +120 degrees

Image Acquisition Workstation
Min. Configuration

2.0G dual-core CPU/ 2G RAM/ 320G HD/ 1000M network card/ DVD-RW
1000M network port, DICOM 3.0 port

Digital Image acquisition Software
Patient registration, image acquisition & processing, trim, negative, image inversion, rotation, zoom, annotation, shifting, display, image window width/level adjustment, DICOM image transfer, DICOM film printing, Worklist function, statistical query, Mini PACS system 
Options

High-density dedicated DR grid
Movable bed
Intercom system
Dedicated DICOM monitor
Digital film printer
High frequency X-Ray generator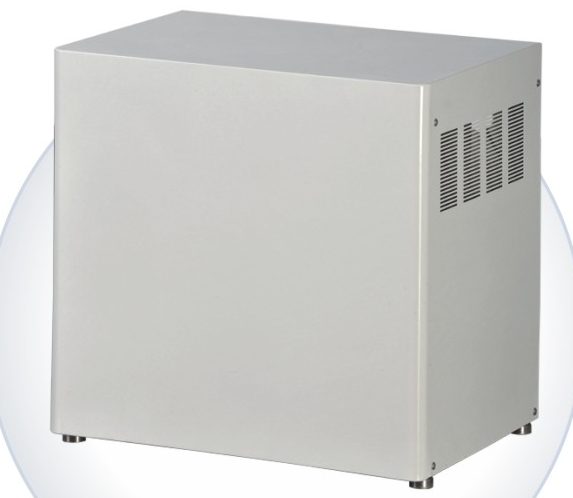 Filament value auto-calibration and high-precision exposure parameter control, enabling clear and sharp images.
Over 20 levels of efficient failure self-protection and self-diagnosis, easy maintenance and repair
Touch Screen Control
Touch screen to control intelligent Multi-functional electronic UC arm. Ergonomic and intelligent design, easy and convenient. One button to switched from standing to lying position, good for X-ray Imaging of different body parts.
Image Processing
Work Station for Image Processing
Man-machine interface to operate and control the whole diagnostic process. Multi-windows and manual / auto adjust window width / level. Supports DICOM Image transfer, DICOM film printing, burning, Worklist function and PACS system.